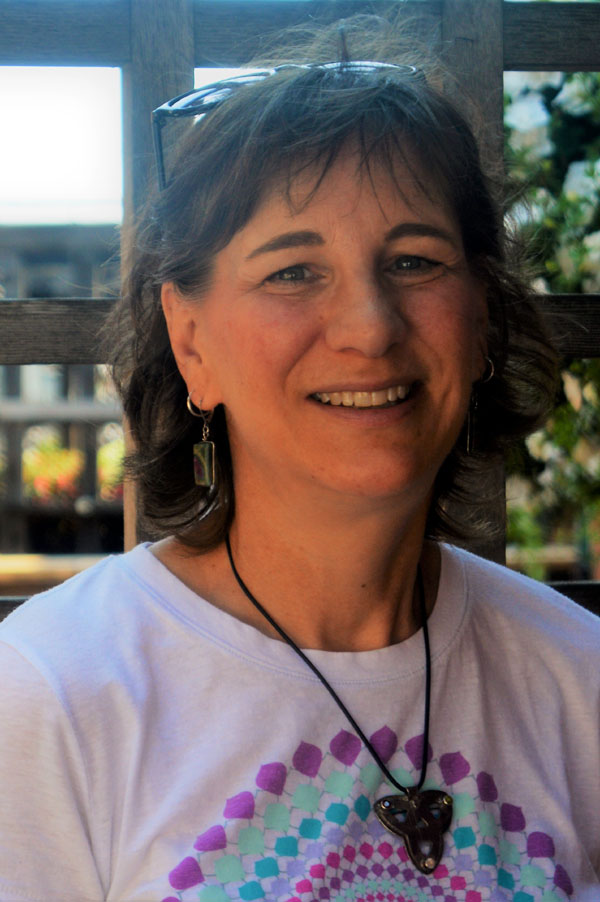 Meg Freer grew up in Missoula, Montana and has lived in England, Finland, and Austria. She studied music, obtained a Master's Degree in Musicology, worked in book publishing and now teaches piano, music history and theory. She lives with her family in Kingston, Ontario. Meg has written poetry since 2015, and her photos, poems and prose have been published in various journals and anthologies. In 2017 she won a fellowship and attended the Summer Literary Seminars in Tbilisi, Republic of Georgia. She enjoys photography, being active outdoors year-round, and running, and wishes she had more time for writing poetry.
Memberships
Ontario Poetry Society
League of Canadian Poets, Associate member
Ontario Registered Music Teachers' Association
Canadian Federation of Music Teachers' Associations
Selected List of Publications
Poems, non-fiction and photos have been published in various journals including Free Lit Magazine, Young Ravens Literary Review, Verse Afire, Rat's Ass Review, Mothers Always Write, NatureWriting, Eastern Iowa Review, Literary Nest, Vallum Contemporary Poetry, A3 Review, Borrowed Solace, JuxtaProse Literary Magazine, Wanderlust Journal, Sequestrum, Ruminate, Prime Number Magazine, and Sunlight Press.
Publications in Anthologies
100 Thousand Poets for Change Anthology, Kingston, ON, Thee Hellbox Press, 2016
The Ultra Best Short Verse 2016-A Canadian Anthology of Poetry Compiled by George Swede, Beret Days Press, 2016
Perfect as a Picture-Poetry Contest Anthology Compiled by Sylvia Adams, Beret Days Press, 2017
Open Heart 11-An Anthology of Canadian Poetry Compiled by Kathryn Edgecombe, Beret Days Press, 2017
Canada's 150th-Who We Are, Where We Are and Where We Need to be Going, ed. Bruce Kauffman (Artfest, Kingston, Ontario, July 2017)
The Ultra Best Short Verse 2018-A Canadian Anthology of Poetry Compiled by Norma West Linder, Beret Days Press, 2018
Persian Sugar in English Tea-Anthology of Contemporary Love Poems, Vol. III, 2018
Arborealis-An Anthology of Canadian Poetry Compiled by John B. Lee, Beret Days Press, 2019
Dancing on Stones-An Anthology of Canadian Poetry Compiled by John Di Leonardo, Beret Days Press, 2019
Inspired Heart for Teens, edited by Bruce Kauffman, Melinda Cochrane Publications Inc., 2019
The Spirit It Travels-An Anthology of Transcendent Poetry, Cosmographia Books, 2019
Prizes and Awards
2016 Honourable Mention, TOPS Picture Perfect Contest
2017 Judge's Choice, TOPS Ultra-Short Contest
2017 Honourable Mention, TOPS Open Heart Contest
2017 Judge's Choice, TOPS Epic Proportions Contest
2018 2nd Prize, TOPS Ultra-Short Contest
2018 Cosmographia Books Poem of the Month Winner
2018, January and December, Prime Number Magazine 53-word Story Winner
2018 Science Fiction and Fantasy Poetry Association Contest 1st Prize Winner
2019 (January) A3 Review Monthly Contest Winner
2019 Sequestrum Reprint Awards Runner-Up
2019 Dancing Poetry Festival 3rd Prize Winner
2019 Big Pond Rumours Literary Contest 1st Prize Winner
Shortlists/Longlists
Ventura County Writers Contest, Room Magazine Short Forms Contest, A3 Review Monthly Contests, Poetry Matters Literary Prize, Fiddlehead Creative Nonfiction Contest, Frontier Poetry New Voices Contest, A3 Press Chapbook Contest

Contact Information
74 Scott St.
Kingston, ON K7L 1L7
613-547-1335
megfreer5@gmail.com